If you are looking for the best way to make a first impression, an eye-catching visual display consisting of flowers and other greenery is probably the way to go. A beautiful landscape stays in a person mind long after they have gone. Make the right first impression with a professionally created landscape from Frontier Landscaping & Lawn Care.
Landscaping Services Available In:
Grundy Center
Waterloo
Cedar Falls
Marshalltown
Surrounding Areas
Add Value
Other than perhaps a healthy lawn or hardscaping projects, landscaping is an excellent way to add value to your home and decrease time on the market.
Impress Customers
Nothing leaves a more lasting impression than a landscape that people want to take a picture with. Show your customers you mean business with Frontier.
Enjoy and Destress
We're not saying its impossible to be stressed surrounded by beautiful landscaping, but it isn't likely. Create your own personal paradise in your backyard.
We Sweat the Small Stuff
Even the smallest detail is majorly important when we are creating your dream landscape. We ensure your complete satisfaction with our work.
Low-Maintenance Designs
Not all landscaping requires a whole lot of maintenance. A little can go a long way towards increasing your curb appeal.
Dependable Service
When we tell you that we can provide you with an excellent landscape at affordable costs, we mean it. We get the project done, and do it right.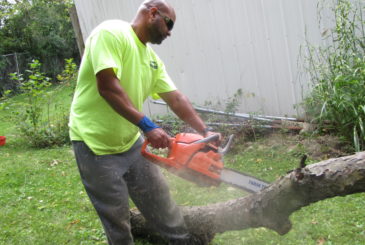 What Are You Waiting For?
You can have the landscape of your dreams, all you have to do is take the first step and request a quote. After that, we do all of the heavy lifting.
Get Experienced Results
From Experienced Professionals
Nobody beats Frontier Landscaping & Lawn Care. We provide the best service possible all at an affordable price. Our staff knows their stuff and can design, build, and plant your dream landscaping project. There's no better way to end the day than in your own little slice of paradise.